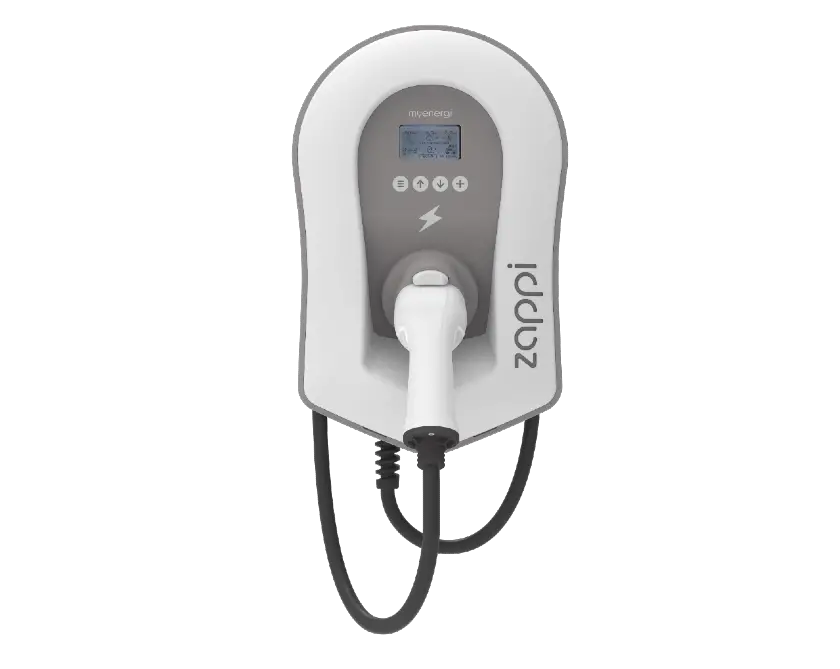 We carry out Myenergi Zappi installations throughout Shrewsbury, Shropshire and Wrexham areas.
The Myenergi Zappi is the safest and most innovative EV charge point on the market. This smart EV charger not only works as a standard 7kW fast charger but can also charge from 100% FREE energy if connected to a solar PV system.
Zappi also incorporates many safety features not seen on any other charger and is fully compliant with the latest edition of the electrical wiring regulations (updated 04/02/20). These features allow the installation without an earth rod and also no concerns of overloading your supply due to built-in load balancing.
Zappi is an OLEV approved charge point so is available with the Electric Vehicle Homecharge Scheme Grant to help reduce the cost of installation by £350
Load balancing feature – Avoids overload of electrical installation
Pin code activation – Prevents unauthourised use
Integrated cable holster
Myenergi app – Allows remote charging/monitoring  (WiFi hub required)
Built-in Type A RCD protection
No earth rod required
18th Edition Ammendment 1 compliant
Single and three phase models
Tethered lead or socket options
Black or white finish
Please fill out our contact form to make an enquiry about an EV charge point installation
PLEASE NOTE: We do not carry out installations at flats or apartment blocks.
See our blog posts for more about electric vehicles and EV charging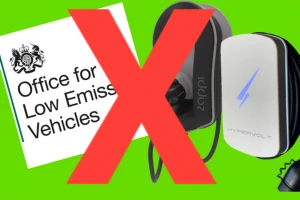 It was recently announced that the OLEV (now OZEV) Electric Vehicle Homecharge Scheme (EVHS) Grant will come to an end in March 2022 for homeowners.
Read More »