Myenergi, makers of the Zappi EV charge point, have just released their much-awaited battery system now known as Libbi. Unveiled at the October Solar and Storage Live event the Libbi is the final piece of the puzzle for Myenergi's home energy ecosystem. 
Here's what we know so far….
The Libbi is a modular battery system with each battery storing just over 5kWh of energy, with the possibility of 4 batteries connected together offering over 20kWh of total storage. 
Solar charging
Instead of sending excess energy back to the grid store it within the Libbi and use it when you need it most.
When coupled with other Myenergi products, such as the Zappi and Eddi, you gain ultimate control of how surplus energy is consumed. Choose whether solar-generated energy is stored in the Libbi to be used later in the evening, or sent to your Zappi to charge your EV. All this can be done through the Myenergi app at the click of a button. 
This can be done already with any third-party AC coupled battery, but the Libbi is far more intelligent and can allow a battery to charge from surplus solar while at the same time charging a car from the grid, therefore preventing any unwanted discharging of the battery which usually happens with other systems.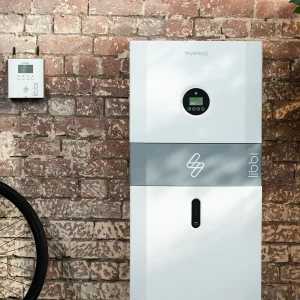 Grid charging
For those who don't have solar, the Libbi can charge from a cheap overnight tariff such as Octopus's Go tariff, the battery can then be discharged during the day when electricity is more expensive to purchase from the grid. By calculating your daily usage you can then decide which size battery is needed.
Blackout backup
There is an option for the Libbi to maintain power to a dedicated socket or circuit in the event of a power cut, it is believed that this will be up to a 2kW power limit although this has yet to be confirmed.
Configuration
Libbi comes in four configurations, the smallest is the 5kW system which comes with a 3.68kW inverter. The 10,15 and 20kW systems all come with a larger 5kW inverter.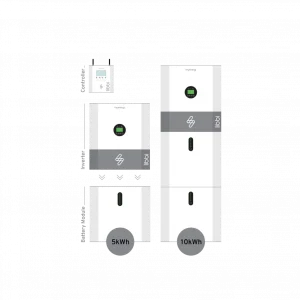 Installation 
The Libbi inverter and battery can be installed indoors or outdoors, but the system controller has to be installed indoors. Dimensions have yet to be released.
Warranty
Libbi batteries come with a 10-year warranty, the inverter and controller only have 5 years. Both come with excellent UK-based customer support and technical help for any issues that may arise.
Pricing
At the moment the only pricing available is for the 5kW option which is £4595 +VAT, this doesn't include installation. In comparison to other battery solutions available it will be cheaper than a Tesla Power wall but more expensive than a similar Givenergy system.
Availability 
We believe that the Myenergi Libbi will be available to purchase from January 2023 although this is yet to be confirmed.
Take a closer look at the Libbi on the Fully Charged Show YouTube Channel.