Home EV chargers are flooding the market right now so it can be difficult to know which one to pick. We take a look at the ones that stand out, and why?
One thing that these chargers do all have in common though is that they are all made by British companies!

Best EV charger for the style conscious!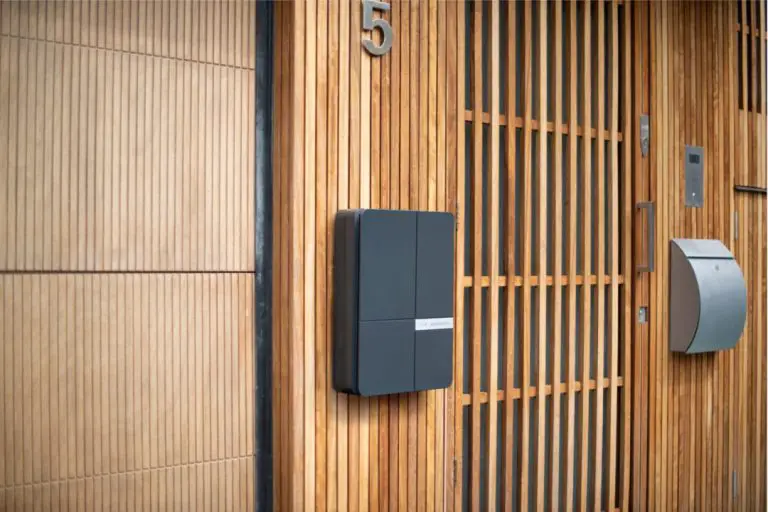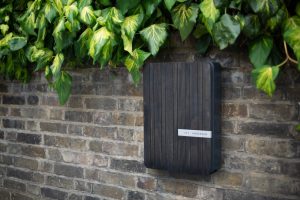 The Andersen is a luxury EV charger with a tethered cable which is concealed within the unit. Whats great though is that it has a range of finishes to suit the decor of your home. The front panel has a choice of 8 metal  and 4 Accoya wood finishes (added cost). The side panels also come in 8 metal finishes and any combinations can be used.
Single-phase 7kW and three-phase 22kW models are available. A 5.5m cable comes as standard but can be upgraded to 8,5m for 7kW model. A 6.5m lead comes as standard for the 22kW model.
There is no need for an earth rod with the Andersen A2 as it has built-in PEN fault detection, this simplifies installation and reduces costs.
The A2 has multiple connectivity options available for smart charging via the app.
Options for connectivity with solar PV and load balancing are also optional extras.
OLEV approved for the Electric Vehicle Homecharge Scheme Grant.
Verdict
A great looking well engineered charger which blends in with any property style. A fantastic modular system which can be designed to suit your requirements. Unfortunately added features like load balancing and solar PV connectivity come at an extra cost.
Best EV Charger for those lacking space!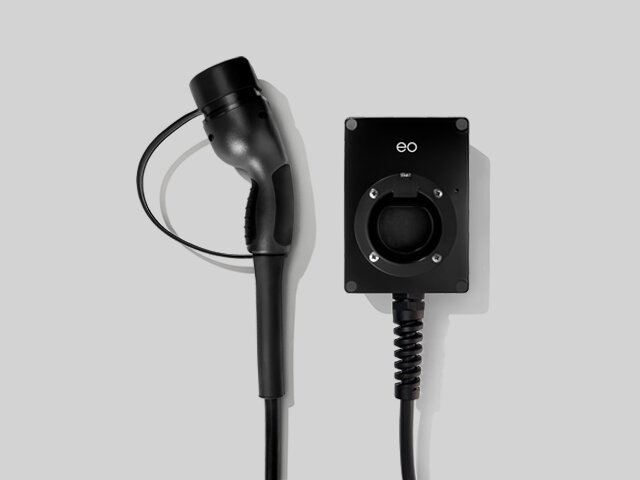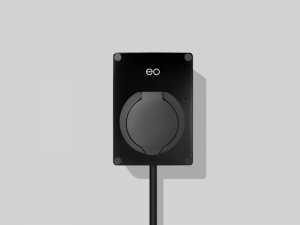 The EO Mini Pro 2 is an extremely compact smart EV charger . Measuring in at 175mm x 125mm x 125mm it will fit the smallest of spaces. The EO Mini Pro 2 comes in both socket and tethered lead versions, both with Type 1 and 2 connections available.
Installation has to be carried out via an EO installer and therfore, cannot be purchased separately. With the OLEV Homecharge Scheme Grant this does make it a great value charger. Prices begin at £595 for the socket version, and £665 for the tethered lead model.
Charging is limited to a maximum of 7kW. This can be set lower during installation, if needed, to avoid overload.
The Mini Pro 2 only has the option for WiFi connectivity so this needs to be taken in to account when installing.
Options for connectivity with solar PV and load balancing are also optional extras.
OLEV approved for the Electric Vehicle Homecharge  Scheme Grant.
Verdict
A great value EV charger with fantastic features for such a compact charger. Unfortunately let down by the need for an unsightly earth rod to be installed, and no internal RCD protection. For such a small unit it was always going to be missing something. Similar to the Andersen A2, t Solar PV connectivity and load balancing come at an extra cost. This shouldn't put people off to much though as OLEV installations via EO are an extremely good price.
Best EV Charger for Solar PV intergration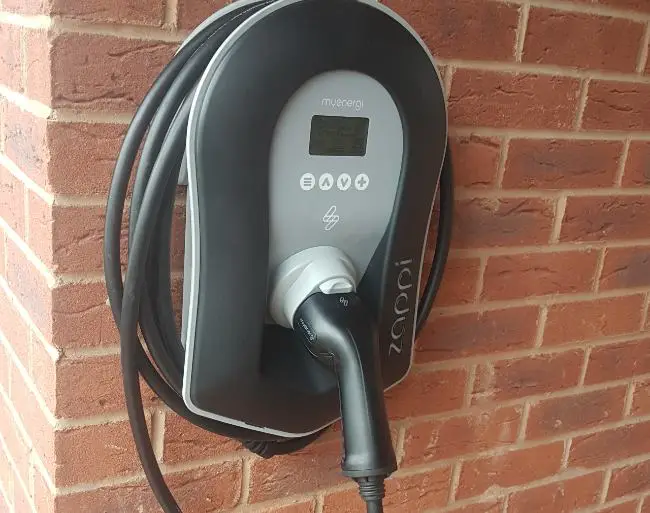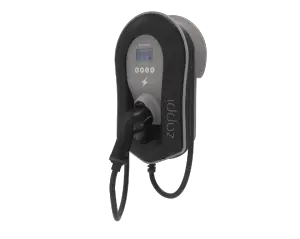 The Myenergi Zappi v2 is a stylish charger crammed full of exciting features and safety elements. Available in socket and 6.5m tethered lead variants, as well as three-phase 22kW model options.
The Zappi is the first EV charger with micro-generation integration, and can be linked to both solar and wind turbines. When set in Eco+ mode the Zappi can charge only when enough surplus energy is generated. This gives a 100% 'green' and free charge. To make full use of solar/wind monitoring an extra CT clamp is required (added cost), but will work without.
The Zappi also has load-balancing as standard to prevent overload of your electric supply.
PEN fault detection is built-in so there is no need to have that unsightly earth rod installed, this makes installation much simpler and quicker!
For smart charging the Zappi requires a Hub which connects to your WiFi router, unfortunately, this is an extra cost but is required for OLEV grant-funded installations.
OLEV approved for the Electric Vehicle Homecharge  Scheme Grant.
Verdict
One of the best all-round chargers available. Although it is at the higher end of the price range it does have all the safety requirements built-in to comply with the latest BS7671 regulations. We think this charger is worth every penny as it offers excellent features and is stylish at the same time.
See our full review of the Myenergi Zappi.